Submission & Contest Guidelines
Submission Guidelines | Contest Guidelines
Literary Journal Submissions
I Come From The World is open for literary journal and contest submissions from February 15, 2017 to May 15, 2017. Our first issue should be ready to go live in early Summer.
For our first literary journal issue, we are open to all interpretations of what it means to "come from the world," with special consideration for what "we" (humanity) have in common – the bigger picture that binds us together, here and now, on this one Earth of ours. See our Call for Submissions page for more details.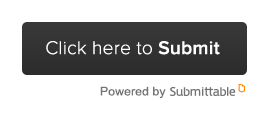 Web Magazine Submissions
I Come From The World is open to ongoing submissions and will publish on an ad hoc schedule. To kickstart both our community and content, simply snap a photo of your favorite spot on Earth (whether it's in your backyard, on your daily routine, or somewhere in your travels), and send it in with the date of the photo and some words to put it in context. Your words here can be as concise as a caption, as creative as a poem, or as thoughtful as an essay; it'll be your photo that will catch our eye first.
Please submit through the form below or email us at icomefromtheworld(at)gmail(dot)com.