Contest Theme
What does it mean to you to "come from the world"?
Deadline: May 15, 2017
Literary Contest: $500 Prize
In the rush of our daily lives, it is often easier to take comfort in what divides us rather than what unites us. We tend to gravitate toward our "tribe" – however we define it – rather than toward the undeniable Truth we all have in common: the one Earth we wake up to each day.
For the inaugural issue of our literary and arts journal, we are open to all interpretations of what it means to "come from the world," with special consideration for what "we" (humanity) have in common – the bigger picture that binds us together, here and now, on this one Earth of ours. We favor understanding over misunderstanding. We welcome artistic expression in all its forms. We look to examine the highly individual lens of the human experience, from all perspectives and corners of the world.
A $500 literature prize will be awarded to the top submission across all creative writing genres.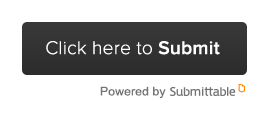 Reading Fee
Our literary journal features a $500 literary and arts prize and involves a $3 reading fee.
Submission Guidelines
For your best shot at getting published with us, please see our Submissions Guidelines before submitting.
About the Magazine & Literary Journal
I Come From The World is a new web magazine with a companion literary journal. Experimental in both content and mission, we're open to both customary and exploratory forms of content in pursuit of connecting the world by better understanding the hearts and minds of those living in it today.